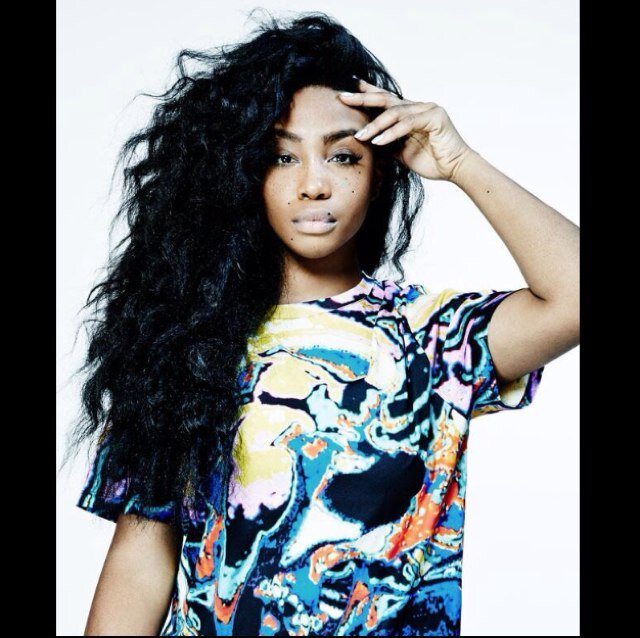 This girl…
Anonymous asked: Maan. Y is yo music taste bipolar as hell haha
It is haha!
Honestly, I listen to everything I find interesting or stimulating. It's weird because I was so at home with stuff I was expected to listen to before I picked up a guitar. All the chords I wanted to play were played by …well, noone involved in rap. Bands like The Fall of Troy and The Mars Volta just did it for me at the time, so I went down that road. Funnily enough I shunned the urban stuff because I was expected to listen to it, and I thought it lacked all the substance and emotional weight present in what I did like. Now, I'm a bit older and open-minded so I can listen to just about anything.
I think I would be bored if I listened to one type of music though.
It would be like eating the same meal every day…
Jam of the Week:
The levels of cool to which Mr. Joaquin Phoenix would've ascended to if the rumours were true and he'd actually produced this…
thickframes asked: As someone from Hull i can say you are totally right, it is about culture growth. And that is something my city is in desperate need of as our funding and support for the arts is pitifully low. Which sucks as there are lots of talented people here. I've never been to Dundee so i cannot really compare but from how you phrased it i can see where you are coming from with the reason they choose to award the title to places.
My post was tongue-in-cheek; I did not expect it to get noticed at all haha!
That makes perfect sense though… I've only visited it once and I can imagine it being a frustrating place to be a creative in. Hopefully this will change that. I feel that it is now up to the Dundee population to carry on raising the profiles of arts & culture efforts that were a little more obscure before the bid. If the buzz just died down, it'd be a damn shame.
Here's a couple of things which are cool about Dundee (despite the druggies, drunkards and desolates);
Its incredible music history ('Pick Up The Pieces', a funk anthem, was written by a bunch of Dundonians!), that awesome university I happen to have graduated from with Brian motherfucking Cox as a rector ( we even had Stephen Fry running thangs back in the day), Rockstar, who came up with GTA, The Vie… actually I don't like them that much, and I intended to mention a couple of things.
Here's a couple of things which are cool about Hull;
Pasties, pasties, and the magnificent John Prescott, who partly owes aforementioned magnificence to …pasties.

I'm not really butthurt about the panel's decision to pick Hull over Dundee; I just wanted to make fun of John Prescott. However, taking the aforementioned factors into account, it does seem like some foolishness.
Until a panel member reaches out to naysa…naycriers with someting along the lines of;
"It was felt that Dundee had so much going for it already that being named 'City of Culture' wouldn't have made a bit of difference.

It's not an award you get for being a cultured city, or they'd give it to fucking London every time - it's about growth of culture, and Dundee has been completely revolutionised within the past decade. It really doesn't need any fancy tags or awards."
…an opinion which I begrudgingly agree with.
…That award would've been sooo cool though.
BANGER.
O-X-Y for these morons…
Buying plugins for a small scale in-the-box setup calls for measured decisions. The plethora of options previously available on BitTorrent for nada suddenly transforms into the price of a small car.
Thankfully there's a new breed of developers releasing software that would break the noses on the big boys yet leave your bank balance intact …gentlemen like Mr. Sean Costello of Valhalla DSP.
This afternoon, I added a new to the Valhalla DSP stable (which already consists of VintageVerb …a stupidly good algorithmic reverb) . ÜberMod is a box full to the brim with modulation awesome, incuding Dimension D emulations as well as spring reverbs and tap delays. He even threw a Drive section in!

Hours of fun ahead.

Been jamming 'Doris' all week.